Tom and Greg Cops opened Linked Living ™Homes in 2019, with the mission to bring families together and promote family living, especially for the elderly and those with special needs.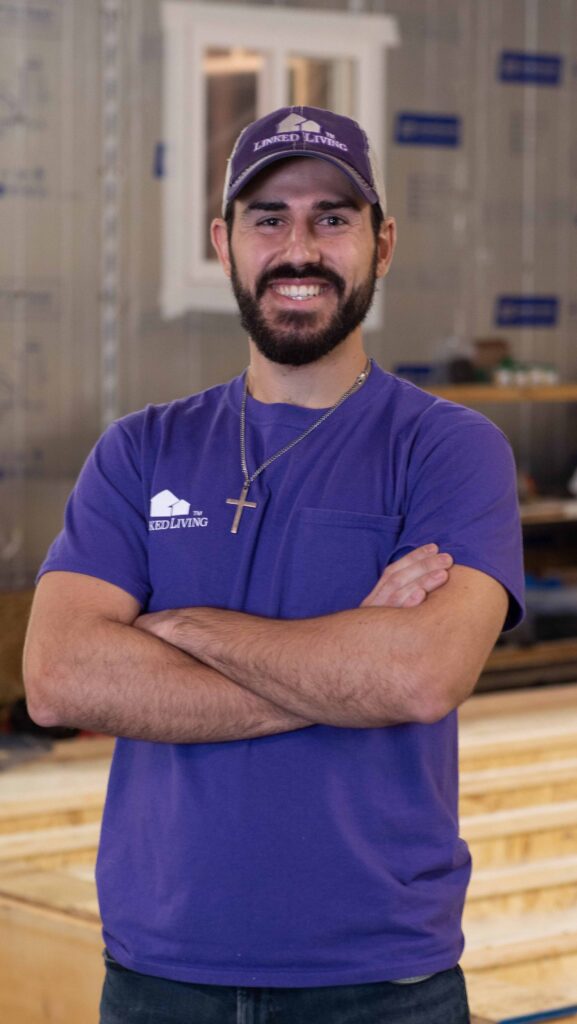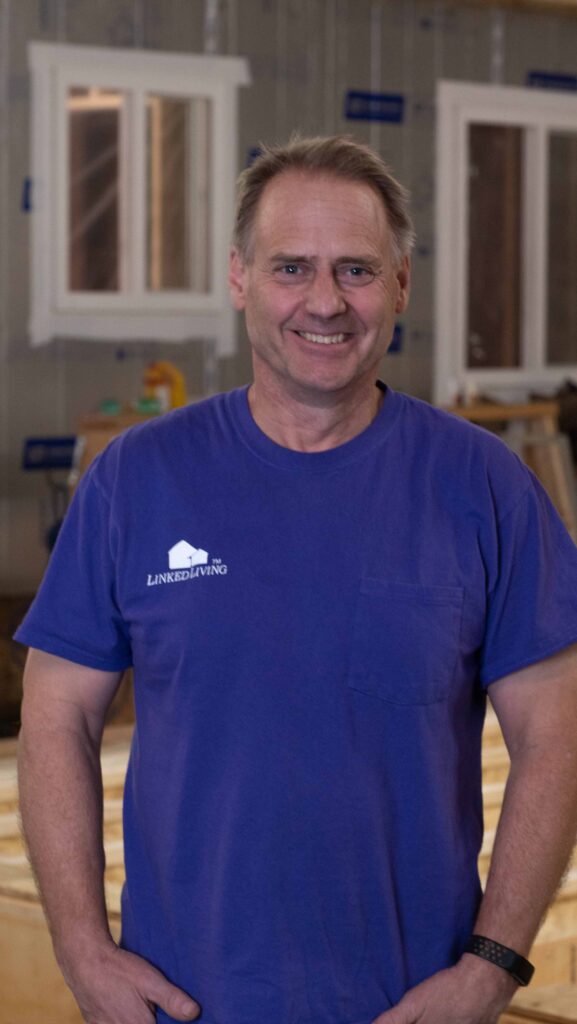 THE PRODUCT
The Linked Living ™ product brand is "comparable to an apartment suite," said Tom. They are designed with accessibility and mobility in mind, including large showers with roll in access. This construction business offers stand-alone additions to homes that are entirely removable should the need arise. The pod provides residents an independent living area while still being connected to family for care and social interaction. The pods are often designed for parents or those with disabilities. The entrepreneurs discovered a huge demand for their product and were ready for expansion quickly.
THE BUSINESS
This small business began with just Greg and Tom and now they have five additional employees. In 2021, Greg and Tom purchased commercial property that allowed them space to build four projects simultaneously instead of just one. However, the path to success was not always smooth.
When COVID hit in 2020, they had to move to showing the model homes virtually instead of giving in-person tours. They struggled to form the same relationships with their clients using this method as digital technology was not a preference for most of their clients. Luckily, the installation of these linked homes continued to go well since the addition is not actually part of the main residence. "We are not required to walk through someone's house like a typical addition requires, so we are able to give homeowners more privacy than a normal project," Tom explained.
THE BENEFITS
The limited intrusion into the existing home is just one bonus of the linked residence. People appreciate that the homes can be connected to the water hook-ups and electricity without a lot of dust and construction disruption. "In fact, one of our more recent homes was attached to a garage instead of the main living space," Tom said. Since the linked home is not a traditional addition, it offers less risk and less commitment.
The fact that the product can be removed later or used for alternative purposes down the road makes the addition a great investment as opposed to alternatives like paying to live in an assisted living facility. These additions have the potential to be purchased by others, or even bought back by Linked Living ™ Homes.  
Tom and Greg also help assist their customers in finding zoning solutions. Greg said, "Some people think our product will not work for them because of permitting concerns. We have become well versed in understanding the building and zoning regulations and are usually able to find a way to make the project happen. We are able to help help families understand what options are available at their property considering their local zoning requirements."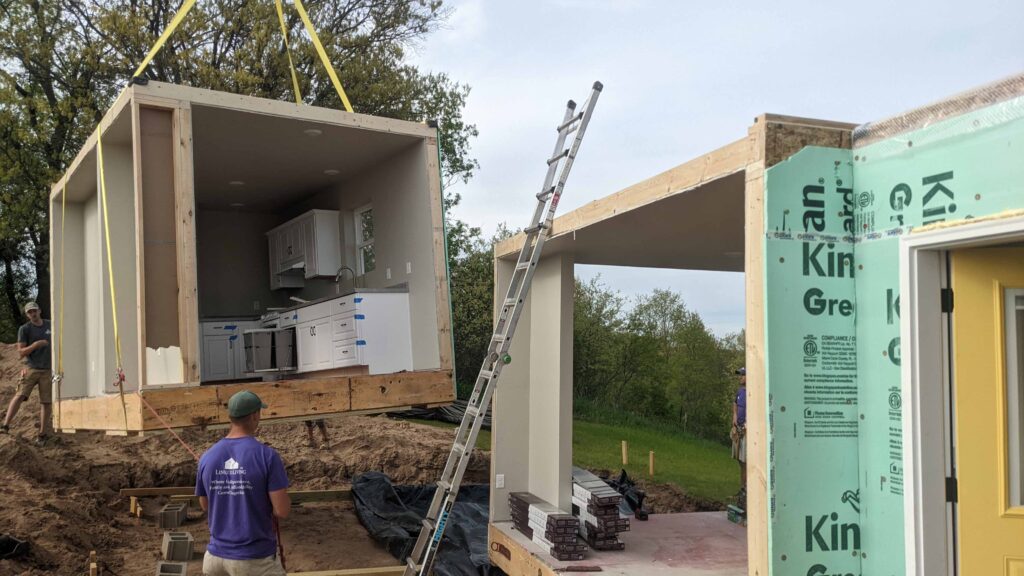 THE RESOURCES
The entrepreneurs did use some expert advice themselves along the way. They visited the Small Business Development Center (SBDC) in Oshkosh several times over the years. They first came for guidance in 2018, and kept coming back. Early on, the SBDC helped the business owners with a feasibility analysis and a business plan, and provided resources. Later, SBDC assisted with a pitch presentation, marketing strategies and cash flow analysis. "Tom McDermott, the SBDC consultant we met with, has helped in lots of different areas of our business. He always finds some way to help whether it is through providing resources, introductions to the right people or his own valuable experiences."
Tom's advice to others hoping to open their own small business is to find an entrepreneurship advisor and ask them about resources. He mentioned some of the other resources that supported their business success and helped them evaluate their idea, such as the State Economic Engagement & Development (SEED) Research Program administered by Discovery to Product (D2P) and Fox Valley Technical College.
When asked what is next for Linked Living ™ Homes, Greg said they most want to continue their mission to help people. "We want to enable families to take care of loved ones and help as many families as possible to stay connected."
View the pictorial for this success story.
"Tom always finds some way to help whether it is through providing resources, introductions to the right people or his own valuable experiences."
Greg Cops
Linked Living ™ Homes
Accomplishments with UW Oshkosh SBDC
Feasibility analysis
Business plan
Zoning requirements
Pitch presentation
Cash flow analysis