Tomi Stoyanova sold the first toy created for her small business in December 2018. The brand, ToyVentive, is unique in its mission to empower adults to remain playful and to educate children, not simply entertain them. Toys come with instructions, an activity book with stories to read with children, a video demonstrating various ways to play and more.
THE BEGINNING
When their idea was just getting off the ground, Tomi and her husband were only working part-time on this hobby. The booming business now has Tomi working full-time with ten other part-time employees. They pride themselves on staying true to their motto that "the best playing and learning happens together."
They design all the toys themselves, catching inspiration from playing with their own children at home and analyzing the demand for specific toys. The biggest seller right now is the Play and Learn Gift Set, which comes with stacking cups, a book and a wooden activity cube geared for children ages one to three. Many of the wooden puzzle sets are very popular as well.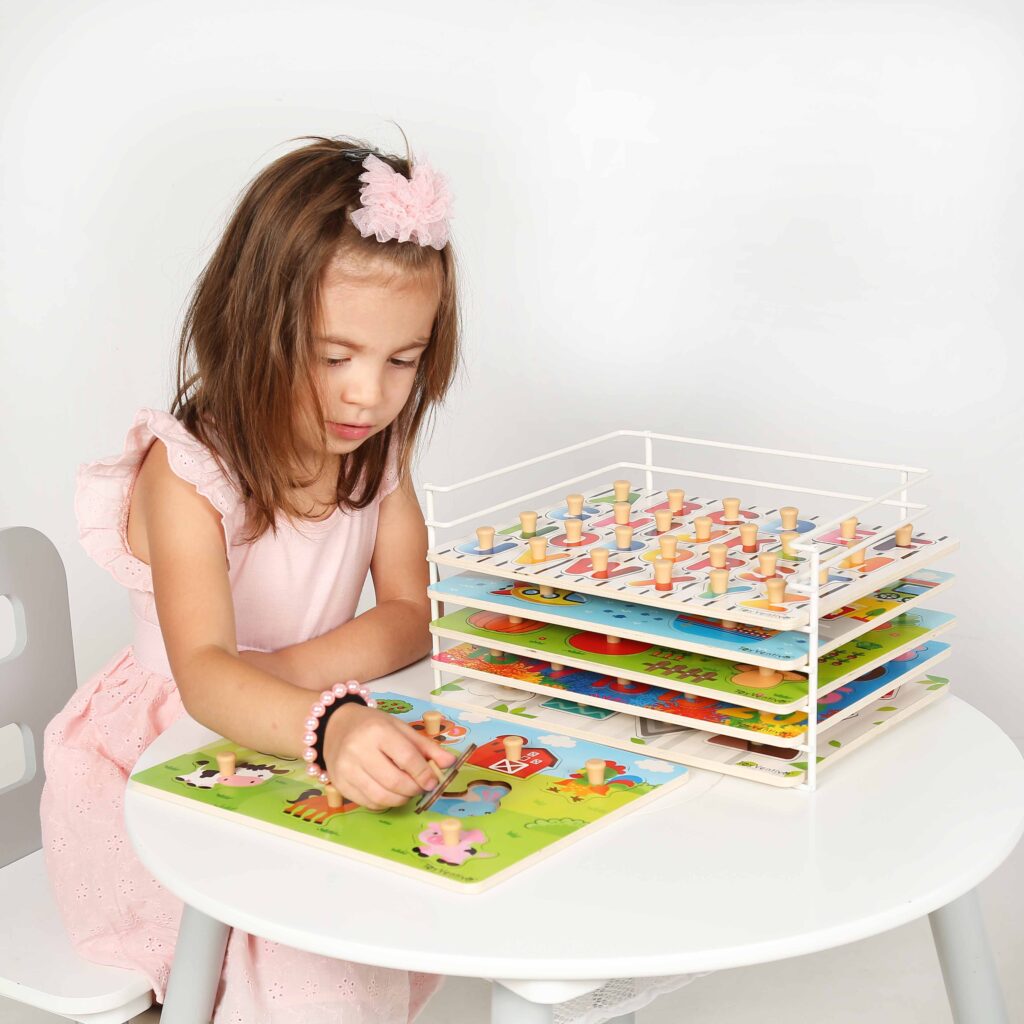 Tomi said one of the biggest obstacles to starting and running the business was figuring out the work life balance while raising young children of her own. She found lots of support, though, to help her through the many challenges of entrepreneurship.
THE RESOURCES
She said, "I am so grateful for the UW-Eau Claire Small Business Development Center (SBDC)." Luke Kempen, SBDC Center Director, assisted with cash flow projections and profit and loss statements. He also helped with a business plan and application package Tomi could present to banks and other investors. Harlie Juedes, Outreach Assistant Director at the SBDC, gave multiple suggestions and valuable advice on marketing strategies.
Both Tomi and her husband participated in the Entrepreneurial Training Program (ETP) offered by the SBDC. Tomi said, "My husband took the class first and highly recommended it, so I enrolled the next time the class was offered. The ETP class helped us make connections to people in the community and other entrepreneurs with our same goals."
As the company grew, they found support in many other resources as well. Northwestern Bank, a community-driven financial institution in Chippewa Valley, provided funding to help expand the business. Eau Claire Area Economic Development Corporation helped with the business strategy for successful growth. Red Letter Grant provided programming and educational support to this woman-owned business. CoLab, also in Eau Claire, offered co-working space where Tomi met other inspiring entrepreneurs.
"I am so grateful for the UW-Eau Claire Small Business Development Center."
Tomi Stoyanova
ToyVentive
Accomplishments with UW-Eau Claire SBDC
Financial projections
Business plan
Profit and loss statements
THE FUTURE
We are excited to see what ToyVentive does next. Tomi is looking forward to designing more products and expanding the toy selection to support more age groups. As they look to the future, the team at ToyVentive will continue to develop "simple, safe and open-ended toys that encourage exploration, imagination and learning."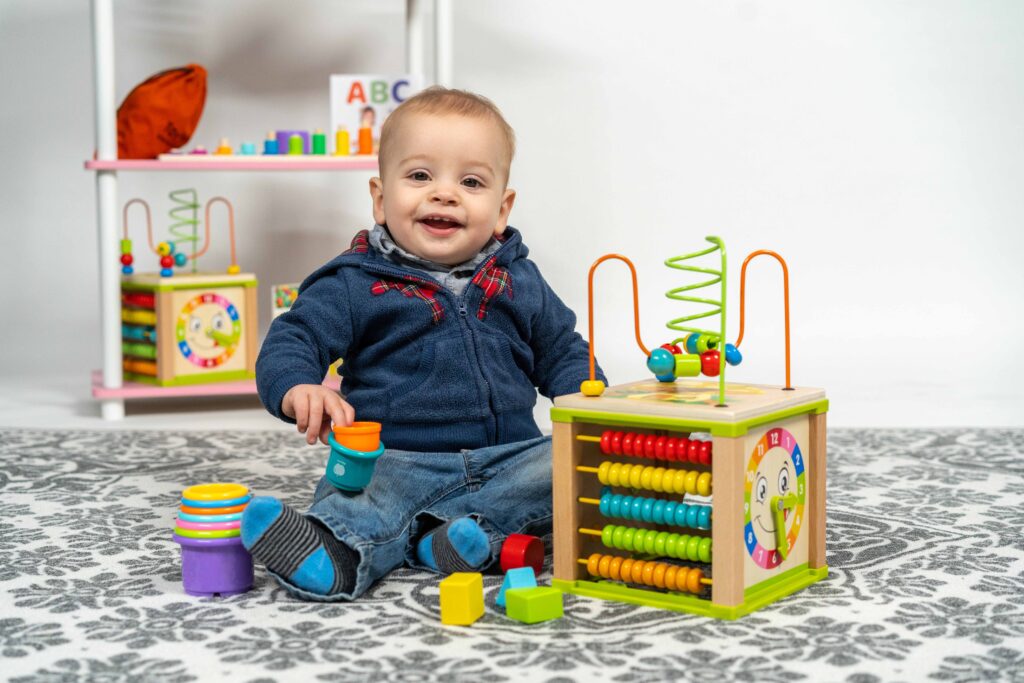 Want to see more? Check out ToyVentive's pictorial.