MILWAUKEE – An entrepreneur with over 25 years of business startup and ownership experience has been hired to lead the Small Business Development Center (SBDC) at UW-Milwaukee.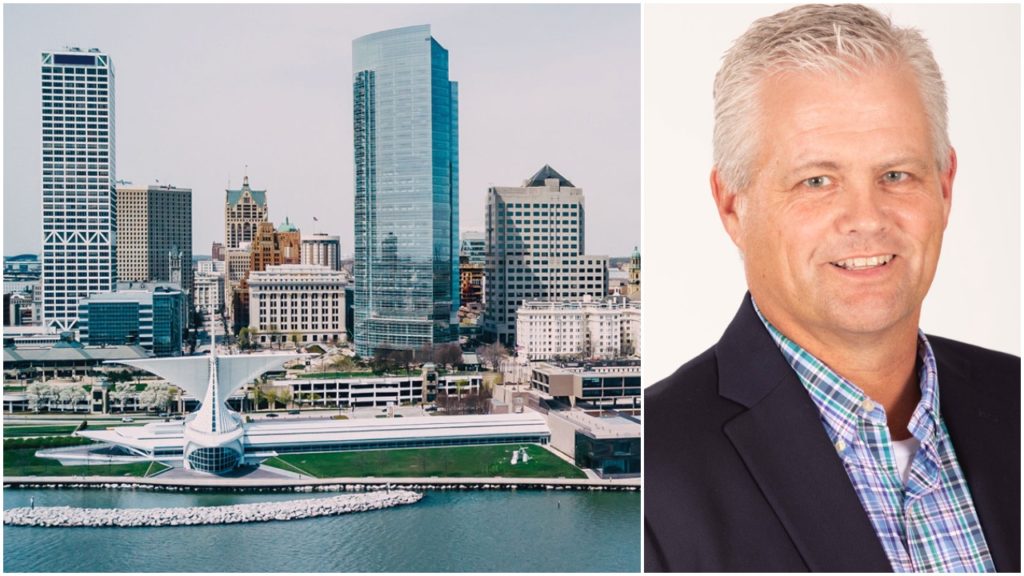 Doug Murphy started Sept. 3 as center director for the SBDC, part of the School of Continuing Education. The center helps entrepreneurs start, manage and grow businesses through consulting and business education services.
Murphy, most recently an entrepreneur in residence at Mississippi College, jumped into his entrepreneurial journey at age 26. He grew his first company, Club Colors Inc., to over $20 million in sales before selling to a private equity firm. His second company, Promoversity, reached $10 million in sales and was purchased by Barnes & Noble College.
"I have been blessed in my business life, and it is mostly due to my mentors," Murphy said. "With this opportunity, I want to pivot and dedicate my time to helping new and existing entrepreneurs."
Murphy, a native of Crystal Lake, Ill., recently earned a master's in business administration from Delta State University, where he also received a bachelor of science degree in marketing. His first job out of college was in Milwaukee, and yes, he is a Green Bay Packers fan.
"We are fortunate that Doug is returning to the region, bringing his real-world experience to the nation's largest business assistance organization," said Bon Wikenheiser, director of the Wisconsin SBDC network.
In 2018, Wisconsin SBDC consultants across 13 locations provided confidential, no-cost consulting to 2,944 clients, leading to 256 new businesses, 9,617 jobs supported and $101 million in capital investment.
"We are very excited to have Doug join the University of Wisconsin-Milwaukee's School of Continuing Education. His experience and knowledge will help guide the Small Business Development Center and the School of Continuing Education," said Nancy Nelson, Ph.D., Provost's Deputy for Continuing Education.
The Small Business Development Center at UWM's School of Continuing Education can be reached at 161 W Wisconsin Ave – 6th Floor, Milwaukee, WI 53203; 414-227-3240; and .
About UWM's School of Continuing Education
The UWM School of Continuing Education is the largest provider of professional development in southeastern Wisconsin, serving more than 15,000 participants each year and offering over 1,000 programs. As part of the University of Wisconsin-Milwaukee, which is recognized as one of the nation's top research universities, Continuing Education offers individual courses, certificate programs, events and conferences, as well as personal enrichment learning opportunities for all ages. Our full-service conference center, complete with classrooms, computer labs and on-site catering, is located in downtown Milwaukee. www.uwm.edu/sce
About the Wisconsin SBDC
The Wisconsin Small Business Development Center (SBDC) is a statewide network supporting entrepreneurs and business owners through no-cost, confidential consulting and business education. Regional SBDC experts facilitate improvement and growth for small and emerging mid-size companies and help launch successful new enterprises. The Wisconsin SBDC is hosted by the University of Wisconsin System Administration under the Institute for Business & Entrepreneurship. www.wisconsinsbdc.org