The Entrepreneurial Training Program (ETP) is a course offered at select UW campuses for prospective business model testing and existing business model improvement.
NEW: Some locations offering online and hybrid options, find out more.
Start or Improve your Business with ETP
Through instruction, guest speakers and coaching, the Entrepreneurial Training Program is designed to help new business owners chart their course to success. It equally benefits existing business owners looking to improve or grow. No-cost consulting is available and highly recommended but optional.
Invest 8-10 Weeks
In Your Business Idea
Follow the Lean Startup Framework to:
Answer the question – Will people buy my product or service?
Appeal to more customers
Quickly develop an investment-ready business plan
Use time and money in smarter ways
Graduates of the ETP program are more than twice as likely to start a business as a result!
Since 2015, more than 1,414 people have participated in this premier business program.
See some of those successes.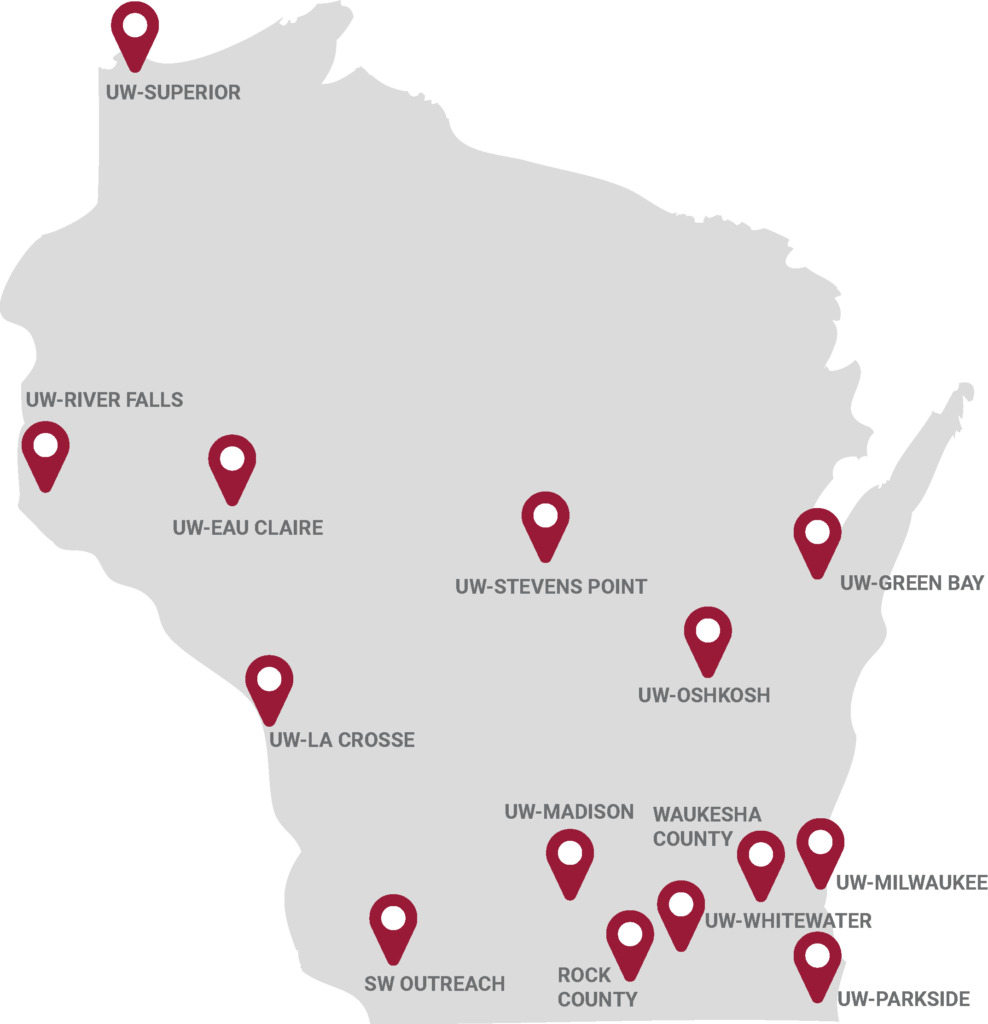 Registration Details
Space in the Entrepreneurial Training Program is limited and will be filled on a first-come/first-served basis.
See the locations that regularly offer ETP above; click through to find all current class offerings at that center. If the program is not offered at a location or a time convenient for you, please connect with your nearest center to learn about other classes and assistance.
The ETP course fee is $1000. The Wisconsin Economic Development Corporation offers qualified applicants Entrepreneurial Training Grants that cover most of the $1000 course fee. The grant covers 75 percent of the tuition, reducing your cost to only $250. Grant recipients must meet attendance requirements and complete a satisfactory business plan within the given timeframe by the hosting UW campus.
Client Successes
The Wharf Manitowoc: Food, drink, music and fun
Brennan and Shilah Seehafer are the co-owners of The Wharf Manitowoc which has put Manitowoc on the map as a nightlife destination in Wisconsin.
Read More
Apple Ridge Academy: Warm, open education
Tammy Imme opened Apple Ridge Academy in 2010 and has overcome many growth obstacles while keeping true to the school's mission.
Read More