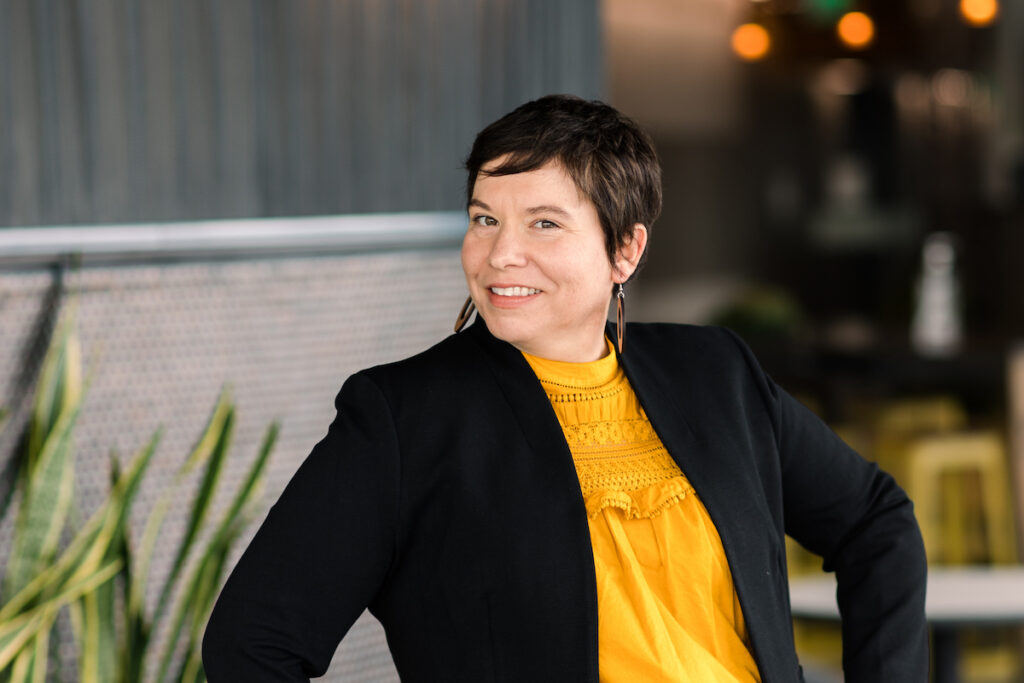 The Wisconsin Small Development Center (SBDC) Network has hired an experienced small business champion as its newest consultant for Southwest Wisconsin.
Nora Roughen-Schmidt starts June 6. She most recently worked as the executive director of StartingBlock Madison, a coworking space and entrepreneurial hub that notably launched health insurance benefits for its members this year. She also spent years leading the Viroqua Chamber Main Street and serving on the Governor's Council on Workforce Investment.
"I am incredibly passionate about working with and serving small businesses," Roughen-Schmidt said. "I find tremendous satisfaction in curating information to facilitate positive outcomes. Southwest Wisconsin is a hot spot for creative approaches to business and economic development, which is critical to the economic health of our state."
People might recognize her name and voice from the 54665 and Innovate 608 podcasts, in which she has interviewed entrepreneurs and business leaders about successes, challenges and resources.
"Nora can appreciate and support all the stages in the life of a business owner," said Colleen Merrill, SBDC Associate State Director.
"Nora's commitment to small businesses and experience with economic development position her well with our Prosperity Southwest partners to build the wealth of the region," added Bon Wikenheiser, SBDC State Director.
Roughen-Smith will join Jason Schleip to help businesses start, manage and grow primarily across Crawford, Grant, Green, Iowa, Lafayette and Richland counties. They can be reached at or via online form.
Roughen-Schmidt holds a bachelor's degree in communications from the University of Wisconsin-Madison. She has received multiple awards for her work in economic development, including the 2017 Rising Stars Under 40 Award from the 7 Rivers Alliance.
The Wisconsin SBDC Network offers no-cost, confidential consulting and business education to new and existing businesses across 14 centers. In 2021, the SBDC served 6,985 clients, resulting in $119.2 million in capital investment, 292 new businesses and 24,253 jobs supported.
About the Wisconsin SBDC
The Wisconsin Small Business Development Center (SBDC) is a nationally accredited statewide network supporting entrepreneurs and business owners through no-cost, confidential consulting and business education. Regional SBDC experts facilitate improvement and growth for small and emerging mid-size companies and help launch successful new enterprises. The Wisconsin SBDC is hosted by the University of Wisconsin System under the Institute for Business & Entrepreneurship. It is funded in part through a cooperative agreement with the U.S. Small Business Administration. www.wisconsinSBDC.org
###