MADISON – Wisconsin has a big reason to celebrate the third annual national SBDC Day on March 20, 2019: The state's Small Business Development Centers achieved a capital investment total last year exceeding $100 million for the first time. 
SBDCs have provided entrepreneurs the education and resources they need to start, manage and grow since 1980.
In 2018, Wisconsin SBDC consultants across 13 locations provided confidential, no-cost consulting and education to 3,780 clients, leading to 256 new businesses, 9,617 jobs supported and $101 million in capital investment (up from $80 million in 2017).
"Our clients aren't just starting or running small businesses. They are fulfilling their dreams, reinventing their careers and making positive contributions to their communities," said State Director Bon Wikenheiser. "The SBDC empowers business owners with the information they need to achieve their goals."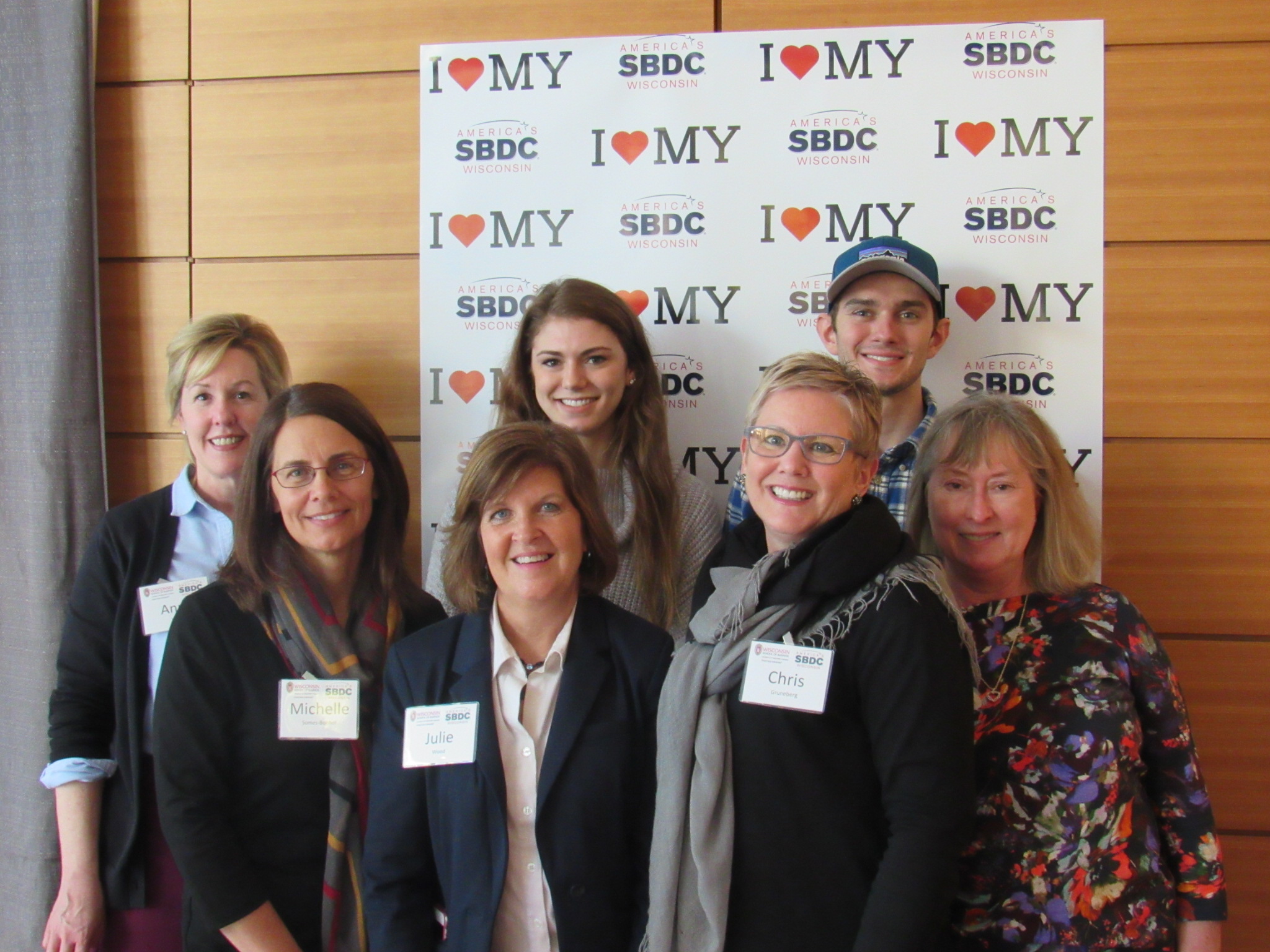 Social media will play a central role in #SBDCDay. Small businesses, partners and advocates are invited to help spread the word using the hashtag #SBDCDay leading up to and on March 20, to share what SBDCs do and how small businesses make a difference in their communities.
Those interested in showing a little more support can consider becoming an SBDC ambassador. Email  to learn more and receive a kit.
The effort will also be marked by public relations initiatives, proclamations and events. The message that small businesses play a strong role in our economy is one worth repeating.
"SBDC clients give their SBDCs 4.5 out of 5 stars and 92% of SBDC clients recommend their SBDCs to other small businesses. With nearly 40 years of expertise, proven ROI and stellar client ratings it's clear that America's SBDCs are the nation's most trusted small business resource." said Charles "Tee" Rowe, President & CEO of America's SBDC. The SBDC is the nation's most comprehensive business assistance network. In 2016, centers provided 1.24 million hours of consulting to 188,602 businesses, resulting in 17,174 new businesses, 96,095 jobs, $6.4 billion in sales growth and $5.16 billion in capital investments.
To learn more about #SBDCDay and to join the movement, visit www.AmericasSBDC.org/SBDCDay.