The Wisconsin Small Business Development Center created this page to anchor important information amid changing conditions and unprecedented measures put into place during the COVID-19 pandemic.
 
Staff across all of our centers are available to work with you via phone or virtual means.
We're here to help.
The U.S. Small Business Administration's Economic Injury Disaster Loans (EIDL) is no longer accepting applications for new loans or advances as of Jan. 1, 2022. However, the SBA will continue to accept requests for increases, reconsideration and appeals.
These working capital loans were created to pay fixed debts, payroll, accounts payable and other bills that could have been paid had the disaster not occurred.
EIDL applications are processed on a first-come, first-served basis; contact SBA disaster customer service if you have a question about your loan status.
Note: The SBA has other coronavirus relief measures in place; check for your cross-program eligibility (learn more in Spanish or many other languages):
SBA Express Bridge Loans allow small businesses that currently have a business relationship with an SBA Express Lender to access up to $25,000 quickly.
Through SBA Debt Relief, the SBA will automatically pay the principal, interest and fees of 7(a), 504, and microloans for a period of six months.
The Paycheck Protection Program has ended, but loan forgiveness is covered on this page.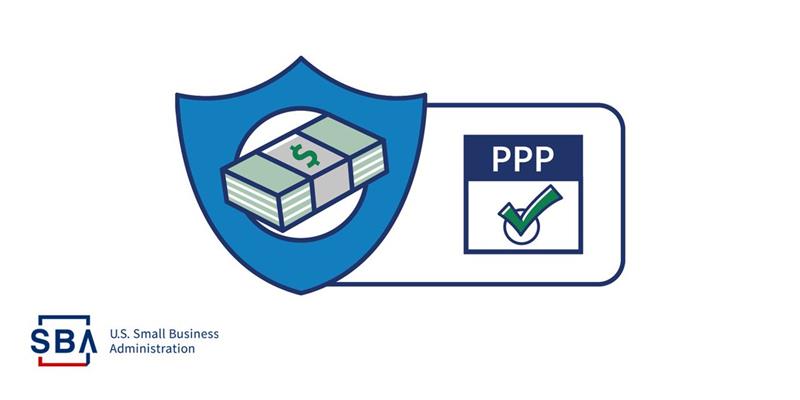 Paycheck Protection Program Loan Forgiveness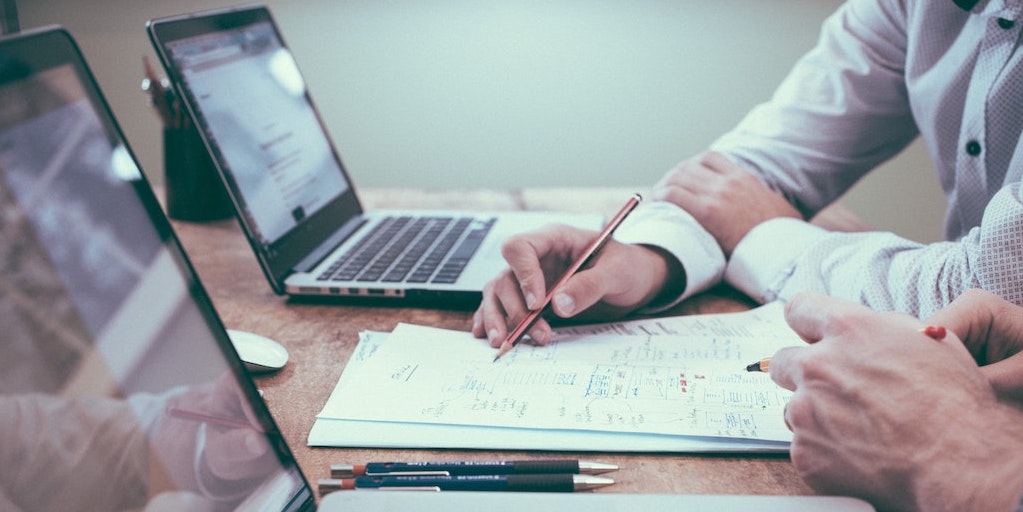 Federal Guidance
Federal guidance and resources to help your business respond to COVID-19. The agencies will be updating their pages regularly as regulations and processes change: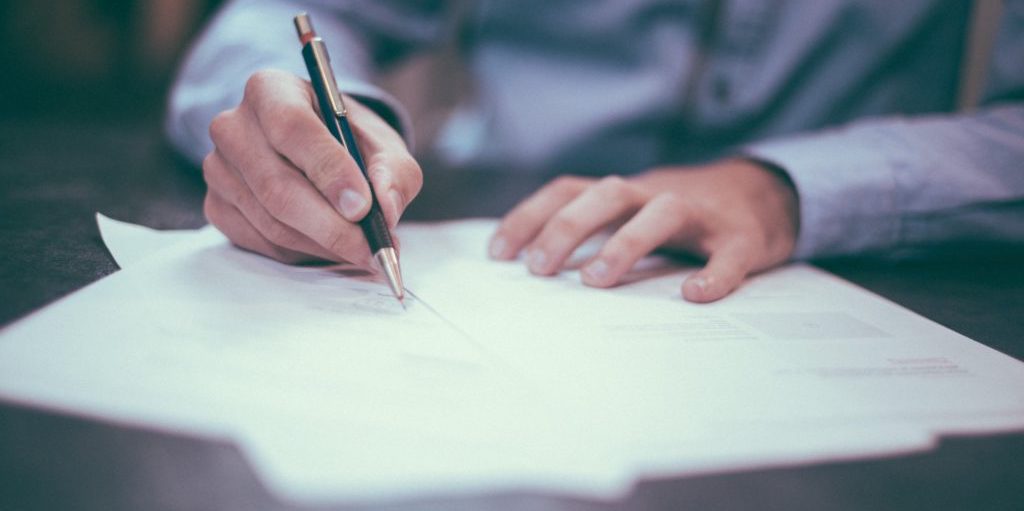 Wisconsin Resources for Businesses & Employers
For the most up-to-date information on COVID-19, visit Wisconsin's Department of Health Services website. To follow the statewide response, ​visit the inter-agency site.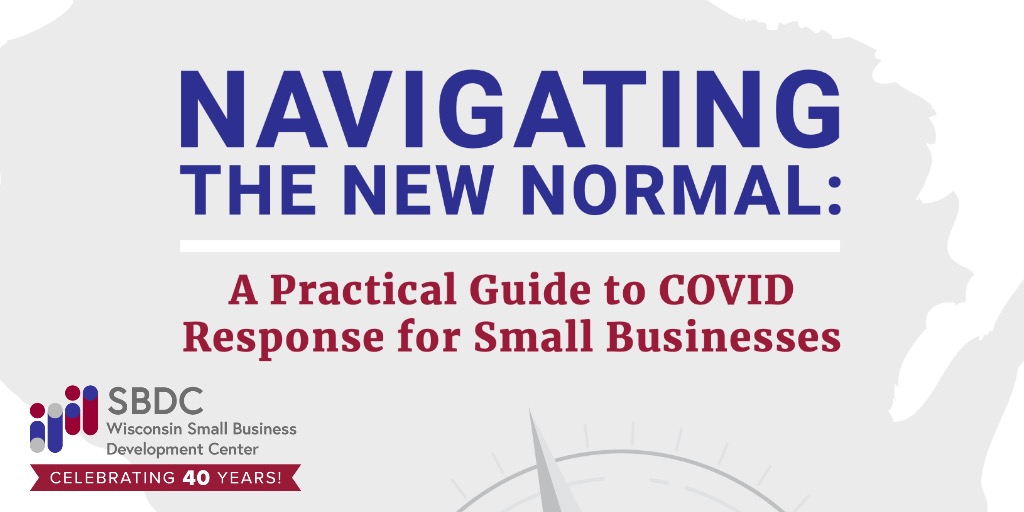 Navigating the New Normal Guide
The ongoing uncertainty of this pandemic can be just plain overwhelming. But it doesn't have to be, with the right attention to planning. This workbook, developed by the Wisconsin SBDC to incorporate months of learning from experts and clients, offers reflection questions, checklists and goal-setting prompts to help you move forward.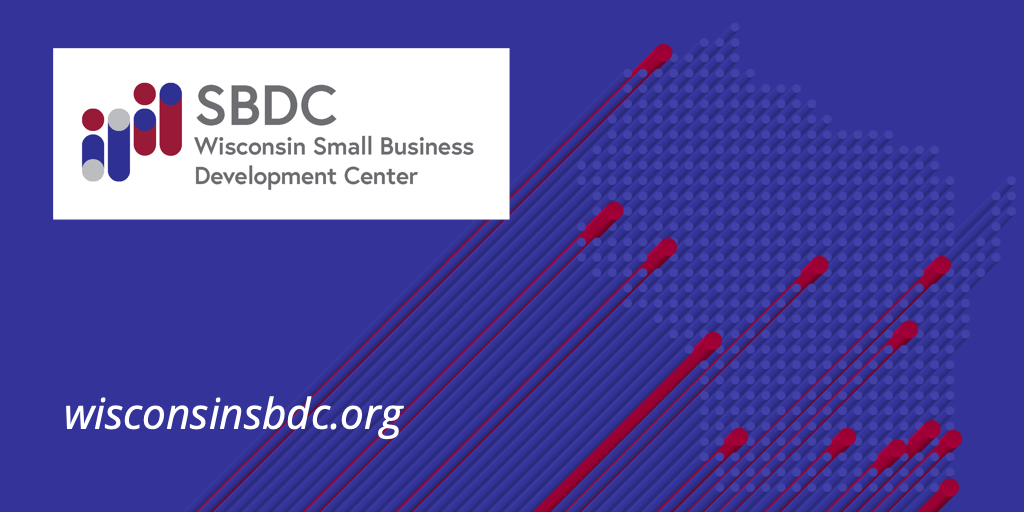 Client FAQ
Wisconsin SBDC staff has curated and is updating a list of common questions we are fielding, with answers, to help address your most important questions.
Still have questions?
If you still have questions about your small business, let us know.
BDRC Economic Recovery Report
Want to learn more about economic recovery? Check out our economic data reports.
Read the Reports
Education
Explore all of the SBDC's events for prospective and current business owners looking to expand their skill set, network, receive guidance or connect to Wisconsin's entrepreneurs.
Explore Education