Jen Barney started Meringue Bakery and Café in her basement, doing business out of her home with only two employees. Five years later, she had expanded to 17 employees and a brick-and-mortar location in downtown La Crosse. In 2020, she also added a new point of sale system.
THE CHALLENGES
She described one of the biggest challenges of entrepreneurship as learning the demand, figuring out which items would sell best and which had the best profit margins. It was also a challenge to pivot during the 2020 pandemic. 
Jen created a weekly menu during the COVID shutdown and offered pre-ordered bakery items to keep herself and her clients safe. She also began offering four-inch cakes during this time, which was a happy accident because they became one of the café's biggest sellers. She began shipping her shelf-stable products with financial help from the local community.
She received a City of La Crosse relief grant as well as a grant from Pearl Street Brewery. She formed a partnership with Lisa Carlson from the Coulee Parenting Connection, and together they worked with local businesses to make gift baskets for no-contact delivery during COVID.
"Terri was fantastic to work with! She was very patient and non-judgmental, always meeting me where I was at."
Jen Barney
Meringue Bakery and Cafe
Accomplishment with UW-La Crosse SBDC
Financial forecasts
Business plan
Marketing strategies
THE LOCAL FLAVOR
There are so many things that make this bakery special. About half of their flavors are traditional, but the other half are unique as Jen likes to try new ideas and incorporate local produce. In the summer of 2021, she featured a raspberry, basil, lime cake. She created a delicious lavender, blackberry cake as well. She loves to include fresh local blueberries in her recipes when they are in season, too. Thanks to her gluten-friendly menu, this small business was voted Best Gluten Free Bakery in La Crosse.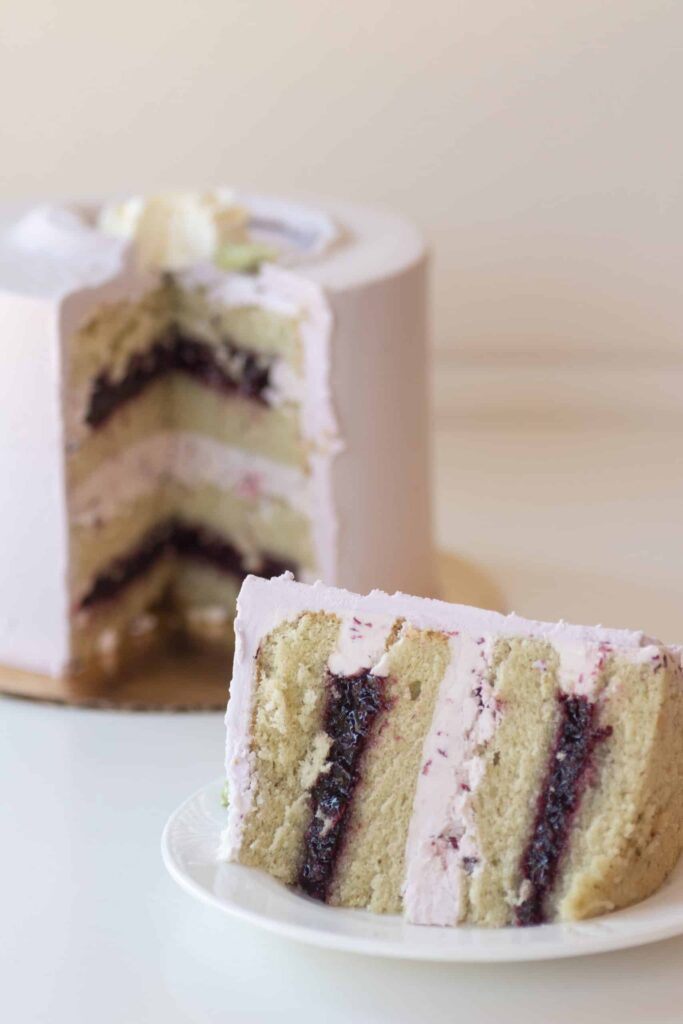 THE RESOURCES
The successful journey for Jen started eight years ago when she took an entrepreneurial class offered at Couleecap in La Crosse, and she received more assistance from the UW-La Crosse Small Business Development Center (SBDC) a few years later. She first visited the SBDC for help with industry analysis in 2015, and she continued meeting with Terri Urbanek and other SBDC consultants over the years for help with items such as website development, a business plan, financial forecasts and marketing strategies.
Jen said, "The SBDC has been a huge part of my business. I don't know if I would have gotten as far without them. Terri was fantastic to work with! She was very patient and non-judgmental, always meeting me where I was at."
The future of Meringue Bakery and Café looks very bright indeed. In the near future, Jen hopes to find methods to ship her refrigerated goods nationwide and is currently developing her skills in managing people to prepare for the continued rapid growth of the business.